Invisalign®

Invisalign takes a modern approach to straightening teeth, using a custom-made series of aligners created for you and only you. These aligner trays are made of smooth, comfortable and virtually invisible plastic that you simply wear over your teeth. Wearing the aligners will gradually and gently shift your teeth into place, based on the exact movements planned out for you before the start of treatment. There are no metal brackets to attach and no wires to tighten. You simply pop in a new set of aligners approximately every two weeks, until your treatment is complete and you achieve the confident smile you've always wanted. The best part about the whole process is that most people won't even know you're straightening your teeth. Many patients are suitable candidates for Invisalign treatment. We provide this treatment in office, as well as working with New York's top Orthodontists when traditional orthodontic and complex orthodontic treatments are indicated.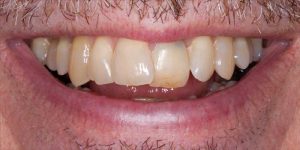 Before Treatment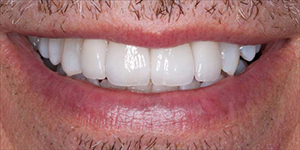 After treatment with Invisalign Orthodontic Aligners
Initial Consultation:
A perfect smile starts with a private consultation with Dr. Geen. Take the first step and request a consultation now.
Thank You
We have received your form submission and appreciate your feedback. If you have any additional questions or comments please feel free to contact us directly.
We hope to see you again soon!
Look What People Are Saying:
I am so impressed with your kindness, hospitality and talent. The world would be a better place if all doctors were this way. I have waited 35 years to fix my teeth. Words cannot express how happy I am with renewed confidence to SMILE! Thank you
Janel
Dr. Geen is a very talented dentist who takes pride in her work. I am so happy we have finally found a NYC dentist we like
Jennifer H.