Internal Bleaching
Internal Bleaching is a special technique used for removing stain and pigment when it originates from the inside of a single tooth (unlike stain that comes from food and drinks which are seen evenly deposited on all teeth). This is generally seen on a single incisor in the front of the mouth, or on a canine, and often correlates with a history of trauma to the tooth in the past. These are teeth which sometimes start out with a purple or even blue appearance. In some cases, root canal treatment is needed when the tooth has not already been treated with one. Patients often find Internal Bleaching to be an exciting process with results that seem to magically appear.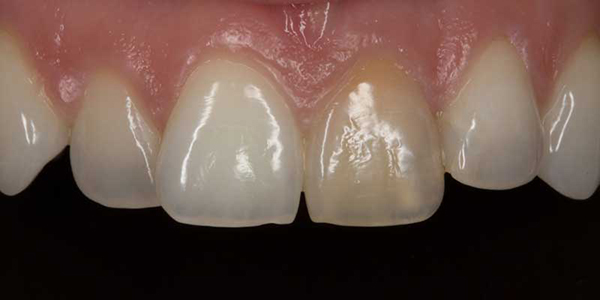 Before Treatment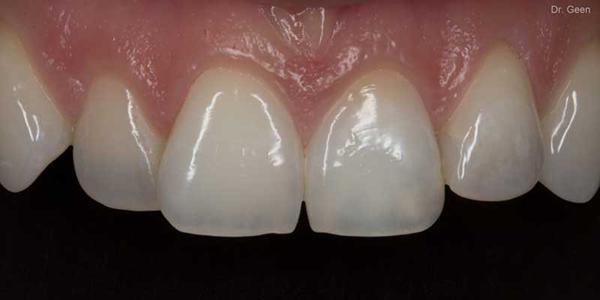 After Internal Bleaching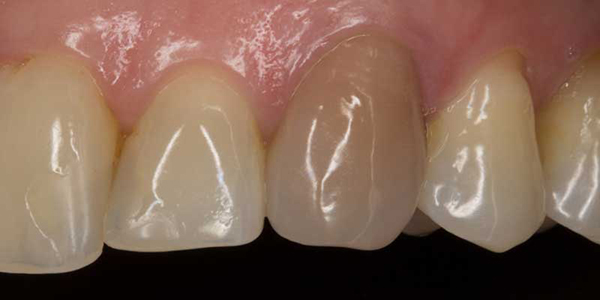 Before Internal Bleaching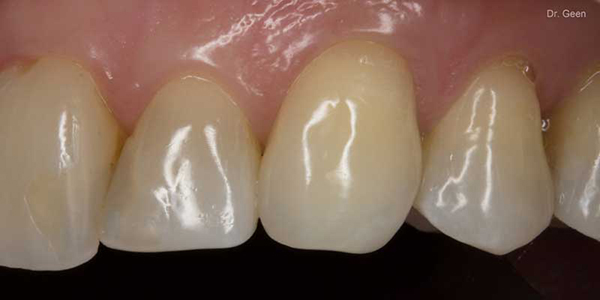 After Internal Bleaching
Internal vs External Bleaching
This video explains a bit about the difference between internal and external bleaching of teeth.
Initial Consultation:
A perfect smile starts with a private consultation with Dr. Geen. Take the first step and request a consultation now.
Thank You
We have received your form submission and appreciate your feedback. If you have any additional questions or comments please feel free to contact us directly.
We hope to see you again soon!
Look What People Are Saying:
I am so impressed with your kindness, hospitality and talent. The world would be a better place if all doctors were this way. I have waited 35 years to fix my teeth. Words cannot express how happy I am with renewed confidence to SMILE! Thank you
Janel
Dr. Geen is a very talented dentist who takes pride in her work. I am so happy we have finally found a NYC dentist we like
Jennifer H.