Implants & Crowns
Crowns are restorations that can restore a badly damaged tooth to its original shape and appearance as well as returning its strength and physical integrity. They are a valuable component of restorative dentistry and can be used in a variety of situations providing beautiful and long lasting results for the patient.
Implants can be used to replace missing teeth and non-restorable teeth if they are beyond repair. They provide great opportunity to the patient by permitting healthy adjacent teeth to be left undisturbed. Implants are versatile in that they can support individual teeth/crowns when only a single tooth is being replaced. They can also be used to replace multiple teeth, support bridges, and even support or retain removable prosthetics. In addition to the benefit they provide in supporting replacement teeth, they can also aid in preserving healthy bone surrounding them within the jaw.
Whether supported by natural teeth or implants, crowns can be seamlessly fabricated alongside other porcelain restorations, such as veneers and bridges, to return stability and continuity to the dentition.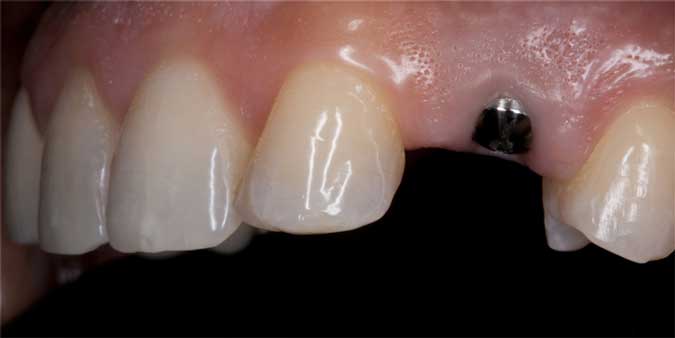 Implant Base Ready to Accept Crown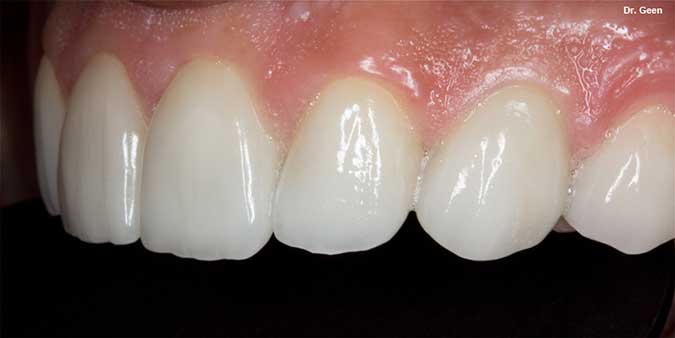 Implanted Tooth Fully Restored
Initial Consultation:
A perfect smile starts with a private consultation with Dr. Geen. Take the first step and request a consultation now.
Thank You
We have received your form submission and appreciate your feedback. If you have any additional questions or comments please feel free to contact us directly.
We hope to see you again soon!
Look What People Are Saying:
I am so impressed with your kindness, hospitality and talent. The world would be a better place if all doctors were this way. I have waited 35 years to fix my teeth. Words cannot express how happy I am with renewed confidence to SMILE! Thank you
Janel
Dr. Geen is a very talented dentist who takes pride in her work. I am so happy we have finally found a NYC dentist we like
Jennifer H.