Bonding
Direct composite restorations, often referred to as bonding, can be constructed directly in a patient's mouth using materials of varying color, brightness and translucency. Advanced techniques for their use can allow matching of natural tooth structure with results that are invisible to the eye. Mimicking the optical properties of actual enamel and dentin, these materials are particularly well suited for repairing individual teeth in the front of the mouth that are partially fractured. When well executed, these restorations can give the illusion that a tooth had never been damaged.
Before Treatment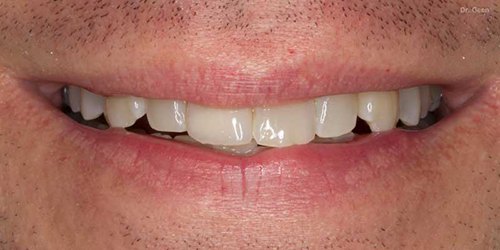 After Cosmetic Dental Bonding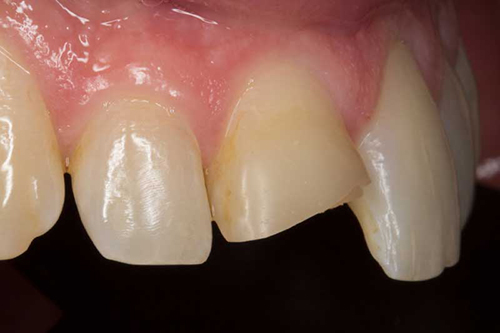 Before Treatment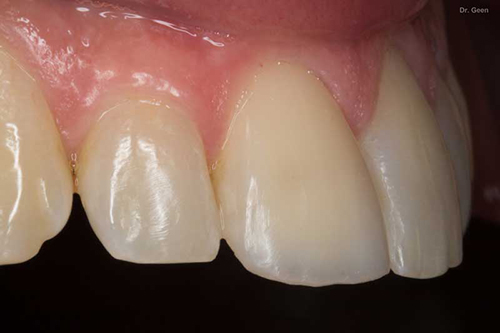 After Bonding Treatment
Initial Consultation:
A perfect smile starts with a private consultation with Dr. Geen. Take the first step and request a consultation now.
Thank You
We have received your form submission and appreciate your feedback. If you have any additional questions or comments please feel free to contact us directly.
We hope to see you again soon!
Look What People Are Saying:
I am so impressed with your kindness, hospitality and talent. The world would be a better place if all doctors were this way. I have waited 35 years to fix my teeth. Words cannot express how happy I am with renewed confidence to SMILE! Thank you
Janel
Dr. Geen is a very talented dentist who takes pride in her work. I am so happy we have finally found a NYC dentist we like
Jennifer H.